Evacuation Diagrams and Procedures Perth
Emergencies in the workplace are unexpected, but that doesn't mean that you can't plan for them.  Integral Fire Protection offer a FREE consultation to develop evacuation plans, diagrams and procedures for your building.
Evacuation Procedures
Evacuation Procedures outline when and how to efficiently evacuate your workplace in the case of an emergency.  It is important that these plans are implemented correctly and are practiced regularly to minimise any uncertainty from employees.  It is important to understand that fire emergencies are not the only emergencies that exist in the workplace. Depending on your business and the industry in which you operate you could be vulnerable to:
Medical emergencies
Fire and smoke emergencies
Evacuation Procedures
Bomb threats
Armed holdups
Suspicious packages
Internal emergencies
External emergencies
---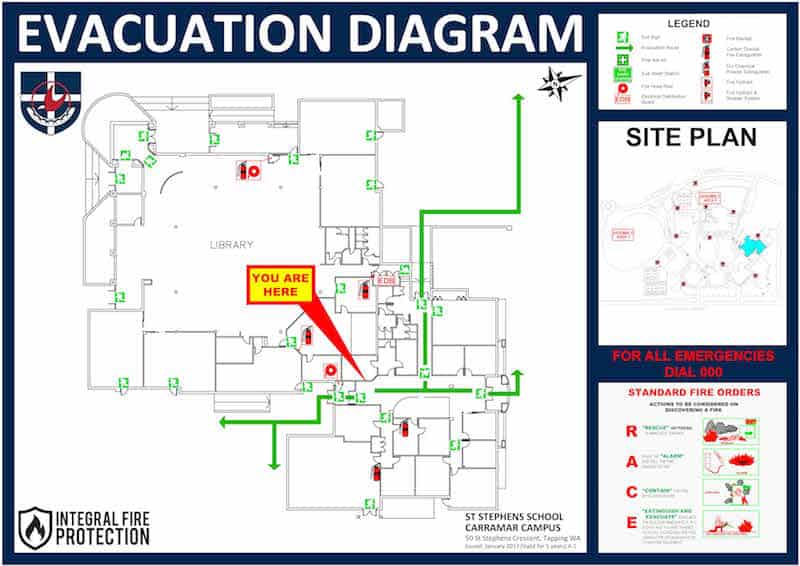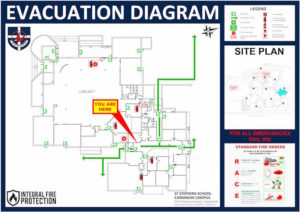 Evacuation Plans & Diagrams
Evacuation Diagrams are a requirement in all workplace buildings as stated by Australian Standard 3745.  At Integral Fire Protection our evacuation diagrams are designed to meet all requirements outlined by the Australian Standard and relevant building codes.  In order to ensure the diagram is an identical representation of your building, we will send out an experienced consultant to mark out regulatory and relevant information.
A compliant evacuation diagram must be oriented with a "you are here" sign and contain:
Layout of building
Assembly point
Emergency exits
Location of fire fighting equipment
First aid equipment
Fire panel
Fire stairs
Escape routes
Northerly point